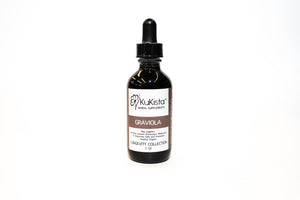 Graviola
Regular price $38.00 Sale
The Graviola extract can be used in combination with the chemotherapy or any other traditional treatment, since it is a 100% natural and there is no harm to the good cells and might help with the cellular regeneration. Additionally, it is well known that chemotherapy can affect the digestive system and Graviola extract is easily digestible. In the past our ancestors use Graviola for many stomach disorders.
Immune System Protection, Reduction of Abnormal cells and Promotes Healthy Organs . 
Graviola helps in traditional natural supplement for lung, liver, colon, pancreas, kidney and stomach cancer. It is also traditionally used to combat anxiety states, depression and nervousness.